Bed Bug Fumigation Specialists (BBFS) provides safe, confidential, affordable, convenient and

100% EFFECTIVE

fumigation service with an unprecedented "ONE YEAR TO LIFE " Bed Bug warranty. BBFS specializes in VIKANE GAS fumigation service (the process of holding a calculated amount of gas and time for a specific target pest in a contained space) exterminating – Bed Bugs and their Eggs, Clothes Moths, Wood-boring Beetles, Carpet Beetles, Termites, Cockroaches and other pests. This is achieved in a truck, container, vehicle (moving truck, rental truck, car, suv or van) during the moving process or the tenting and fumigation of an entire home. This can also be perform in conjunction with pest management in-building treatment, building renovation or a complete structural fumigation service. BBFS strongly believes in Integrated Pest Management (IPM) working closely with Pest Management Companies, Canine Inspection Companies, Bed Bug Prep Companies, Moving Companies, Residential and Commercial Property Management Companies .
877-966-4824
Moving Truck, Rental Truck, Moving Van, Car, SUV Fumigation Service
Moving Truck Fumigation Service is the best solution for individuals, students or families who are planning a move from their bed bug infested residences and are hiring a moving company. BBFS can even provide, a list of qualified bed bug preparation knowledgeable moving companies.
Rental Truck Fumigation Service is the best solution for those who are Do It Yourself movers, renting a truck and loading it themselves. BBFS will provide all packing preparation instruction.
Vehicle Fumigation Service is 100% effective and 100% Safe for fumigation of your car, suv, van, sleeper rig, taxi, uber, bus, RV, boat and any other vehicle contaminated with bed bugs!
"One Year to Life Bed Bug FREE" Warranty
BBFS "One Year to Life Bed Bug FREE" Warranty for all of our customers on the move from one location to another. Be sure to ask our customer service personnel about the details when you call for moving fumigation service!
BBFS Vikane Gas Fumigation
Douglas Products Vikane® gas continues to be the leader in residential, commercial and agricultural fumigation. Fumigation with Vikane gas is scientifically documented and proven to be 100% effective in elimination of target pests, safely dissipates from the contained area, will not stain or discolor and leaves no residue or odor behind. Vikane gas is a Non-Residual, Non-Binding, Non-Corrosive, Non-Combustible, Non-Carcinogenic, Non-Ozone Depleting true gas.
Vikane gas is registered by the Environmental Protection Agency. EPA Registration Number 1015-78.
Facts about Vikane special ability to get rid of bed bugs.
100% EFFECTIVE against ALL life stages of bed bugs, including the difficult-to-control egg stage.
NO RESISTANCE by bed bugs. Vikane is an inhalant pesticide not a topical pesticide.
"No Where to Run, No where to Hide" Vikane gas fumigant penetrates through all porous materials, filling all cracks and crevices, into furniture and any other hiding places — yes, even into sensitive electronics — to eliminate all pests.
100% SAFE for fumigation of all household, office, museum, antique and automotive items in that it does not leave behind any residual or byproduct once cleared from the contained space.
No post fumigation cleaning!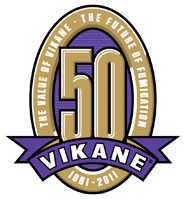 BBFS strives to maintain Douglas Products' Commitment to Excellence (CTE) by safely administering Vikane gas for thousands of customers in the northeast. Companies participating in the DP CTE Program offer homeowners peace of mind knowing that highly trained, qualified professionals will solve their pest problems.
BBFS's professional services include;
Vikane Fumigation (Douglas Products: Sulfuryl Fluoride)
Moving Truck Fumigation services
Rental Truck Fumigation services
Vehicle (Car, SUV or Van) Fumigation services
Structural Fumigation – Residential, Commercial and Industrial
877-966-4824
Thank you for visiting our website. We hope you find our site informative, educational and that you find what you are looking for, but if not, contact us.
Don't forget to follow us on Twitter and Facebook. Thanks! BBFS
SERVICE AREAS:
Bronx – Melrose, Mott Haven, Port Morris, Hunts Point, Longwood, Claremont, Concourse Village, Crotona Park, Morrisania, Concourse, High Bridge, Fordham, Morris Heights, Mount Hope, University Heights, Bathgate, Belmont, East Tremont, West Farms, Bedford Park, Norwood, University Heights, Fieldston, Kingsbridge, Kingsbridge Heights, Marble Hill, Riverdale, Spuyten Duyvil, Van Cortlandt Village, Bronx River, Bruckner, Castle Hill, Clason Point, Harding Park, Parkchester, Soundview, Unionport, City Island, Co-op City, Locust Point, Pelham Bay, Silver Beach, Throgs Neck, Westchester Square, Allerton, Bronxdale, Indian Village, Laconia, Morris Park, Pelham Gardens, Pelham Parkway, Van Nest, Baychester, Edenwald, Eastchester, Fish Bay, Olinville, Wakefield, Williamsbridge, Woodlawn.
Brooklyn – Greenpoint, Williamsburg, Boerum Hill, Brooklyn Heights, Brooklyn Navy Yard, Clinton Hill, DUMBO, Fort Greene, Fulton Ferry, Fulton Mall, Vinegar Hill, Bedford-Stuyvesant, Ocean Hill, Stuyvesant Heights, Bushwick, City Line, Cypress Hills, East New York, Highland Park, New Lots, Starrett City, Carroll Gardens, Cobble Hill, Gowanus, Park Slope, Red Hook, Greenwood Heights, Sunset Park, Windsor Terrace, Crown Heights, Prospect Heights, Weeksville, Crown Heights, Prospect Lefferts Gardens, Wingate, Bay Ridge, Dyker Heights, Fort Hamilton, Bath Beach, Bensonhurst, Gravesend, Mapleton, Borough Park, Kensington, Midwood, Ocean Parkway, Bensonhurst, Brighton Beach, Coney Island, Gravesend, Sea Gate, Flatbush, Kensington, Midwood, Ocean Parkway, East Gravesend, Gerritsen Beach, Homecrest, Kings Bay, Kings Highway, Madison, Manhattan Beach, Plum Beach, Sheepshead Bay, Brownsville, Ocean Hill, Ditmas Village, East Flatbush, Erasmus, Farragut, Remsen Village, Rugby, Bergen Beach, Canarsie, Flatlands, Georgetown, Marine Park, Mill Basin, Mill Island.
Manhattan – Battery Park City, Financial District, TriBeCa, Chinatown, Greenwich Village, Little Italy, Lower East Side, NoHo, SoHo, West Village, Alphabet City, Chinatown, East Village, Lower East Side, Two Bridges, Chelsea, Clinton, Midtown, Gramercy Park, Kips Bay, Rose Hill, Murray Hill, Peter Cooper Village, Stuyvesant Town, Sutton Place, Tudor City, Turtle Bay, Waterside Plaza, Lincoln Square, Manhattan Valley, Upper West Side, Lenox Hill, Roosevelt Island, Upper East Side, Yorkville, Hamilton Heights, Manhattanville, Morningside Heights, Harlem, Polo Grounds, East Harlem, Randall's Island, Spanish Harlem, Wards Island, Inwood, Washington Heights.
Queens – Astoria, Ditmars, Garden Bay, Long Island City, Old Astoria, Queensbridge, Ravenswood, Steinway, Woodside, Hunters Point, Long Island City, Sunnyside, Woodside, East Elmhurst, Jackson Heights, North Corona, Corona, Elmhurst, Fresh Pond, Glendale, Maspeth, Middle Village, Liberty Park, Ridgewood, Forest Hills, Rego Park, Bay Terrace, Beechhurst, College Point, Flushing, Linden Hill, Malba, Queensboro Hill, Whitestone, Willets Point, Briarwood, Cunningham Heights, Flushing South, Fresh Meadows, Hilltop Village, Holliswood, Jamaica Estates, Kew Gardens Hills, Pomonok Houses, Utopia, Kew Gardens, Ozone Park, Richmond Hill, Woodhaven, Howard Beach, Lindenwood, Richmond Hill, South Ozone Park, Tudor Village, Auburndale, Bayside, Douglaston, East Flushing, Hollis Hills, Little Neck, Oakland Gardens, Baisley Park, Jamaica, Hollis, Rochdale Village, St. Albans, South Jamaica, Springfield Gardens, Bellerose, Brookville, Cambria Heights, Floral Park, Glen Oaks, Laurelton, Meadowmere, New Hyde Park, Queens Village, Rosedale, Arverne, Bayswater, Belle Harbor, Breezy Point, Edgemere, Far Rockaway, Neponsit, Rockaway Park.
Staten Island – Arlington, Castleton Corners, Clifton, Concord, Elm Park, Fort Wadsworth, Graniteville, Grymes Hill, Livingston, Mariners Harbor, Meiers Corners, New Brighton, Port Ivory, Port Richmond, Randall Manor, Rosebank, St. George, Shore Acres, Silver Lake, Stapleton, Sunnyside, Tompkinsville, West Brighton, Westerleigh, Arrochar, Bloomfield, Bulls Head, Chelsea, Dongan Hills, Egbertville, Emerson Hill, Grant City, Grasmere, Midland Beach, New Dorp, New Springville, Oakwood, Ocean Breeze, Old Town, South Beach, Todt Hill, Travis, Annadale, Arden Heights, Bay Terrace, Charleston, Eltingville, Great Kills, Greenridge, Huguenot, Pleasant Plains, Prince's Bay, Richmond Valley, Rossville, Tottenville, Woodrow.
10453, 10457, 10460, 10458, 10467, 10468, 10451, 10452, 10456, 10454, 10455, 10459, 10474, 10463, 10471, 10466, 10469, 10470, 10475, 10461, 10462,10464, 10465, 10472, 10473, 11212, 11213, 11216, 11233, 11238, 11209, 11214, 11228, 11204, 11218, 11219, 11230, 11234, 11236, 11239, 11223, 11224, 11229, 11235, 11201, 11205, 11215, 11217, 11231, 11203, 11210, 11225, 11226, 11207, 11208, 11211, 11222, 11220, 11232, 11206, 11221, 11237, 10026, 10027, 10030, 10037, 10039, 10001, 10011, 10018, 10019, 10020, 10036, 10029, 10035, 10010, 10016, 10017, 10022, 10012, 10013, 10014, 10004, 10005, 10006, 10007, 10038, 10280, 10002, 10003, 10009, 10021, 10028, 10044, 10065, 10075, 10128, 10023, 10024, 10025, 10031, 10032, 10033, 10034, 10040, 11361, 11362, 11363, 11364, 11354, 11355, 11356, 11357, 11358, 11359, 11360, 11365, 11366, 11367, 11412, 11423, 11432, 11433, 11434, 11435, 11436, 11101, 11102, 11103, 11104, 11105, 11106, 11374, 11375, 11379, 11385, 11691, 11692, 11693, 11694, 11695, 11697, 11004, 11005, 11411, 11413, 11422, 11426, 11427, 11428, 11429, 11414, 11415, 11416, 11417, 11418, 11419, 11420, 11421, 11368, 11369, 11370, 11372, 11373, 11377, 11378, 10302, 10303, 10310, 10306, 10307, 10308, 10309, 10312, 10301, 10304, 10305, 10314